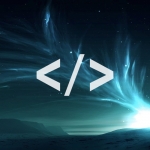 Websites
Our technology for online pharmacy
We create static and dynamic websites, dedicated to the promotion of activities or e-commerce, developed with responsive technology and with the utmost attention to detail.

Our skills allow us to create any web solution for the modern pharmacy.
Thanks to strategic partnerships we have consolidated over time a discreet competence of the pharmacy sector. We know what and how a pharmacy must communicate online and transfer our skills so that the products and services of the pharmacy can arrive on time to customers.
We have created a vertical version of our content management system that gave birth to the FarmaInWeb project.
FarmaInWeb is the dynamic website for the pharmacy, equipped with a whole series of functionalities designed and planned for the sector.
It provides for the integration with the management system for the online publication of the offers, shows the hours of the pharmacy and the pharmacies on duty in the area in a completely automated manner thanks to a database of proprietary shifts, includes a dedicated form to allow the customers of the pharmacy to being able to book at promotional days and thanks to Meteora CMS allows you to organize all information content in an orderly manner.
The product is marketed, exclusively for Sardinia, by our official partner: Farma Point S.r.l.