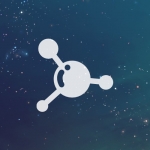 Meteora CMS
Our content management system
Meteora CMS © is our proprietary content management system.
Born in 2011, it has seen various evolutions, each of which has contributed to improving its stability as well as its functionality. Its architecture is designed to be flexible and effective in prototyping (definition of user interfaces) as well as in prevention (definition of web product development costs).
Mainly it is a tool for managing information content for websites or e-commerce portals.
Care of life is a way of thinking
Deliberately there are no particular functions and the user concentrates on the content without having to worry about a page or markup again, as they are already natively managed by the graphic templates provided.
Today Meteora CMS © has arrived at version 2.8.
A mature version that meets the part of the needs of small web offers.
In 2015, the 2.5 version was customized for the pharmacy sector.
Today it is the engine for managing the web contents of dozens of pharmacies.