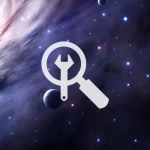 SEO
Good Placement on Search Engines
SEO, Search Engine Optimization, is the set of rules and features that a web page must have to be indexed properly.
Today, the modern search engines, Google in the first place, they are intelligent and based placements results based on several variables. It is not enough then get many clicks to be at the top of the results, as it is not enough to enter several keywords in the pages to obtain the best placements.
The SEO business is aimed at optimizing the source code and metatags related to url, title, description and keywords of every single web page.