Real Time Marketing
An opportunity for forward-thinking companies.
Every company should invest on its reputation online through social media. Social media marketing is now offering tools and strategies which can be very interesting indeed "made to measure" on the basis of customer needs.

One strategy that is successful from the perspective of engagement (involvement) of the fans is definitely the "real time marketing".

As correctly described on Vincenzo Cosenza's Blog "Real Time Marketing is an approach that leverages the company's ability to respond quickly to events and external requests."

In a nutshell it is to intervene with the publication of contents related to very recent news.

In our opinion, the case history of Snickers was a very strong example of RTM. The tweet was published during the game between Italy and Uruguay on Football World Cup where the player Suarez bit into Chiellini's shouleder.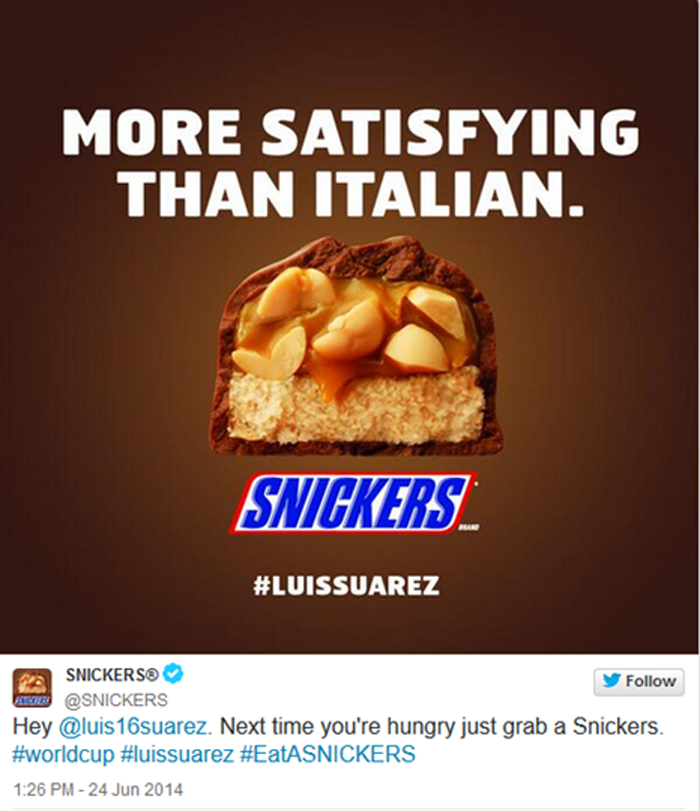 You can not improvise.
Clearly this type of action, strategic and targeted, can not be improvised but, on the contrary, definitely requires skills of Real Time Listening. This is the ability to observe the present and at the same time a team ready to make creative content related about the events.
The opportunities for companies are very interesting in terms of user acquisition and coverage of post.